Auction: "A Flight for two anywhere in Continental North America that Air Canada flies". Auction will end Tuesday, September 3rd at 10:00 pm. The bid is currently at $1300. You can place a bid only on our facebook site: Shelburne County Exhibition


Thank You to the Clearwater Fleet.
We ran one last facebook promo Saturday evening for the best photo depiction of the Exhibition. Congratulations to Geetika Goodwin on the winning photo.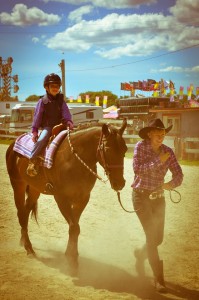 Geetika won a 2-night stay at Roseway River Cottages.
Tattoo Artist George Smith of Two-Face Tattoos is already scheduled to return in 2014!
"My children and I had a great time at the exhibition this year. We enjoyed the parade, the ox and horse hauls, the mini pageant, the rides and games. We watched the horses and their riders and even got to pet and feed the sheep. We did and saw so much I can't remember everything! Congratulations to everyone for making it a success See you next year" – Sue Quinlan
"Shelburne County Ex was Awesome this year, loved the addition of the Seasoned Ladies. They are all truly beautiful inside and out and the banners they all received fit them to a T. Congratulations to you all. Thank you to all that had a hand in making our Exhibition possible. It is nice to get out and be with so many in our community. THANK YOU!!!" – Lisa Hushard
"There are alot of things to say about this town and big ex but all any of us should do us just say thanks…it was great, and the more we add on, the better things are and the longer we'll be able to keep it going…I hope it's still going strong for my kids in years to come. Thanks to all of you that make it happen!!" – Becca Hartley
"another exhibition has come to close, a big THANK YOU to all those who worked hard to make it a success" – Nancy Thomas
"The VOLUNTEERS do an amazing job with the Ex, every year this is something that we look forward too. We give you a huge THANK YOU for your dedication." – Lynn Winfield
"It was a great Exhibition!!! Lots to do and see! thanks for all of your hard work and dedication to keep this community event going!" – Judy Mc
BARRINGTON EXHIBITION – 'The Big Little Ex' runs 16-18th

(right click on poster, "save image as" to save to your computer for later viewing)