ATTENTION: DUE TO CIRCUMSTANCES BEYOND OUR CONTROL, THE TRUCK RUN SCHEDULED FOR SATURDAY AFTERNOON IS CANCELLED!!! Sorry for any inconvenience this may cause.
2014 SEASONED LADIES PAGEANT Aug 8th
HER HIGHNESS – STACEY DIXON, Ms. Woods Harbour|Shag Harbour Fire Department
1st Lady-In-Waiting – VALENTINA QUINLAN Ms. Horizons Chalets & Motel
2nd Lady-In-Waiting – HOLLI GOULDEN, Ms. Whispering Waves Cottages
-see the updated results of the Ox-Hauls on the Ox-Hauls page-
SATURDAY IS KIDDIES DAY!
Free balloons, juice pacs, pencils, coloring pages while supplies last.
Lots of livestock in the Kiddie Barn to see & touch – some you can even feed.
The Reptile Zoo will have a couple of hands-on presentations on the main stage throughout the day. Their exhibit is just inside the Country Kitchen. Please visit them.
There will be an Ox-Pull just for fun in the morning & horse hauls in the afternoon, beginning at 1pm.
Hawaiian Shaved Ice Cones will be here to keep the kiddies cool.
Fraser Newcombe will be here for the young-at-heart singing his #1 hit "Dreaming" [http://www.frasernewcombe.com/]
"Fraser's inspirations comes from classic legends such as Box Car Willie, Stompin' Tom, Johnny Cash, and Hank Snow, just to name a few. He blends mixture of these 'Greats' into his own style bringing you a familiar and unusual rendition of ageless music." Shows at 2pm & 8pm on the main stage in the arena.
This year's EX finishes off with the Dustin Conrad Memorial Burnout at 5:30 on the Lower Grounds, with the dance beginning at 10pm in the arena – a fundraising event to support the bursary created in Dustin's name. $5 cover charge.
And don't forget the medway with exciting rides & games of chance, along with the Light Horse program taking place in the horse ring.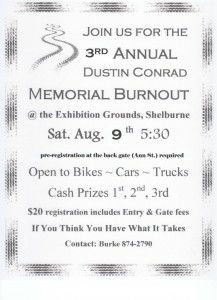 Here we are – back for our 138th season! Thank you to our friends & volunteers, our Executive, Board of Directors and our Manager.
But most importantly, thank you to our sponsors, participants, and YOU, our supporters!
We have an exciting line-up this year, with the return of many 'favorite' events and we've added a few new ones to keep it interesting.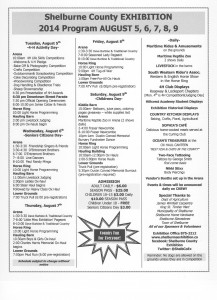 Congratulations to this year's winners of the "Little Miss" Shelburne County Exhibition: 2nd Princess MEGGIE WOOLVETT LEMAIRE, representing Sophia's Cafe – 1st Princess QUIARA HARLOW, representing Nikki Stixx – and Queen CHRISSY STRANG, representing Sou'West Choppers!
Along with gifts from the Exhibition Pageant Committee, this years winner will be given a photo session donated by CARLEY MACKAY PHOTOGRAPHY.
Thanks again to the wonderful ladies of the IOOF Rebecca Lodge #127 for escorting the girls to the stage. Clare Thompson, Mary Hartley, Yvonne Decker, Elizabeth DeMolitor, and Janet Mattatal.
To our judges – Cassie Seaboyer, Tanya Newell & Kelley Penney and our tabulator, Laura Nicol – thank you for volunteering your time.
Thank you to all the contestants, their sponsors, and YOU, their supporters.
Tattoo Artist George Smith of Two-Face Tattoos will be on hand for topnotch inking.
Nikki Stixx is also here to handle all your body piercings. Both are on a first-come, first-served basis.
Lots of new merchandise vendors with booths set up in the arena!
You can still get a great home-cooked meal by Sophia's in the Curling Club & of course, the Ox-Haul Canteen will be serving the best fish bits by Ocean Treasures. The horse-ring has a new food vender this year – 6 Star Bakery & Grill. And of course, the arena canteen is always open for snacks, drinks & a hotdog.
EAST COAST AMUSEMENTS will be on the grounds. When they arrive we will post the rides they brought with them this year.
NEW THIS YEAR: ATV Pulls, Truck Pulls & a Mud Run. Wonder who's gonna make it thru the mud hole? See the article in this week's Coast Guard.
Wed. 4X4 Truck Pull $20 per Truck / weigh-in Birchtown pit 6pm Exit 27 off Highway 103
Thurs. Mud Run 7pm ($20 registration per truck @ 6) all race trucks & street trucks welcome!
MARITIME REPTILE ZOO will be set up in the Historical/ Floral rooms, with 2 hands-on shows daily. Sure to be a hit with the kids.
Lots of displays: Roseway (Shelburne) 4H, Lockeport 4H, Hillcrest Academy, Historical Exhibition Displays, livestock…
The COUNTRY KITCHEN has arts & crafts, jewelry & woodworking, photography, home baked goods & preserves, agricultural & floral exhibits.
CROWD PLEASERS: Little Miss & Seasoned Lady pageants, horse & ox hauls, and a full Light Horse program in the newly-constructed ring. BINGO Daily in the Curling Club!!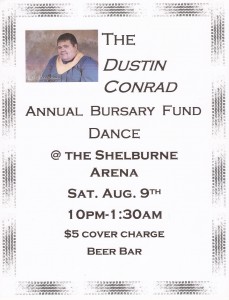 Something for everyone at the Shelburne County Exhibition! Country fun for everyone!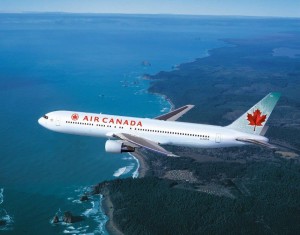 NEW!! Up for Auction – A Flight for Two, anywhere in Continental North America that Air Canada flies.
Bidding starts at $300.00, auction will end Tuesday, September 30th, 2014 at 10:00 pm
Bidding currently stands at $1100 (5 Aug.)
This is a facebook promotion only. Find us on facebook at "Shelburne County Exhibition".
Thank You to the Clearwater Fleet.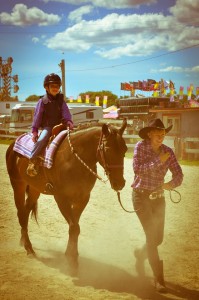 photo courtesy of Geetika Goodwin
TESTIMONIALS:
"My children and I had a great time at the exhibition this year. We enjoyed the parade, the ox and horse hauls, the mini pageant, the rides and games. We watched the horses and their riders and even got to pet and feed the sheep. We did and saw so much I can't remember everything! Congratulations to everyone for making it a success See you next year" – Sue Quinlan
"Shelburne County Ex was Awesome this year, loved the addition of the Seasoned Ladies. They are all truly beautiful inside and out and the banners they all received fit them to a T. Congratulations to you all. Thank you to all that had a hand in making our Exhibition possible. It is nice to get out and be with so many in our community. THANK YOU!!!" – Lisa Hushard
"There are alot of things to say about this town and big ex but all any of us should do us just say thanks…it was great, and the more we add on, the better things are and the longer we'll be able to keep it going…I hope it's still going strong for my kids in years to come. Thanks to all of you that make it happen!!" – Becca Hartley
"another exhibition has come to close, a big THANK YOU to all those who worked hard to make it a success" – Nancy Thomas
"The VOLUNTEERS do an amazing job with the Ex, every year this is something that we look forward too. We give you a huge THANK YOU for your dedication." – Lynn Winfield
"It was a great Exhibition!!! Lots to do and see! thanks for all of your hard work and dedication to keep this community event going!" – Judy Mc